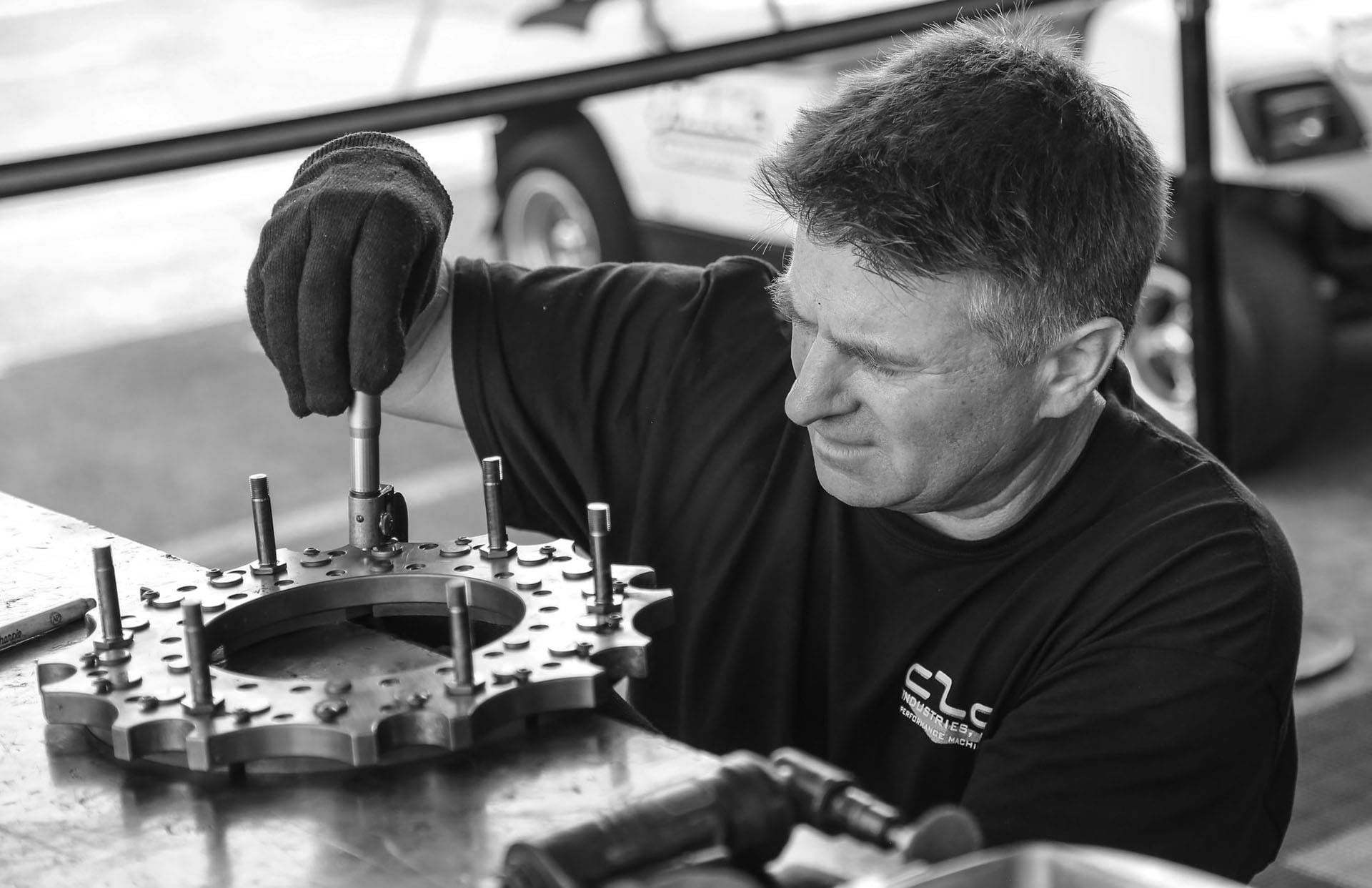 Everything you need to know about school-based apprenticeships and traineeships
What Are School-based Apprenticeships and Traineeships (SATs)?
School-based Apprenticeships and Traineeships commenced throughout Queensland in 1998 and provide an opportunity for students to undertake structured industry training both on and off-the-job. SAT's provide training at AQF (Australian Qualifications Framework) Certificate Levels II and III.
The program is integrated into the school curriculum during Years 10 and 11 and continues through Year 12.
SAT's are designed to introduce students to the work environment whilst still attending school and provide structured industry based training at AQF Certificate Level II or III.
A Certificate Level II Traineeship should be able to be completed during the two years of senior schooling. Certificate Level III Traineeships and Certificate Level III Apprenticeships will carry on beyond school completion and will be subject to the long-term commitment of the Host Employer.
The program is designed to assist students find full time employment when they leave school.
How Do School-based Apprenticeships and Traineeships Work?
Golden West Coordinators seek Host Employers in local regions who are prepared to enter into at least a two year commitment with Golden West to host a School-based Apprentice or Trainee at their workplace. Some of the most popular vocational areas are Retail (including general sales assistants, fast food), Hospitality (including cooking, waitressing, accommodation), Office Administration, Automotive (vehicle servicing, service station operations and auto industrial paint services which incorporates panel beating and spray painting), Engineering (welding and fabrication) and Agriculture (including the Cotton Industry Training Program). Students should express an interest in a School-based Apprenticeship or Traineeship to the Vocational Education Coordinator at School.
How do you apply for a SAT?
Students need to complete an application form nominating career preferences and return the form to Golden West via the Vocational Education Coordinator at School.
If a student's application is successfully, they are generally required to attend an interview with their prospective Host Employer. Students gaining employment will be paid for the time spent in the workplace. No annual leave, superannuation or sick leave entitlements apply. Any overtime or shift penalty entitlements will be paid in accordance with the 'parent' industrial award for the specific workplace.
Student and parent/guardian sign a Training Agreement (indenture) with the Department of Employment, Small Business and Training (DESBT).
Students will be required to work at least one and sometimes two days each week. It is a requirement that all School Based Trainees and Apprentices work a minimum 375 hours (50 days) (600 hours for electrotechnology, 80 days) for each 12 month period from the date of commencement of the training contract. The students timetable is amended to 3 or 4 subjects which is subject to negotiation at school. Students undertake structured industry training to AQF Level II or III in a specific vocational area. The industry training is organised and monitored by Golden West. Training is delivered both on and off-the-job by a Supervised Registered Training Organisation (SRTO).
At the completion of the Traineeship students receive a Senior Certificate and a Certificate of Competency from the Training Provider. (Note the Traineeship does not necessarily finish at the end of Year 12). Students may also be OP eligible
The Role of Golden West
Golden West is a not-for-profit organisation specialising in the 'group employment' of Apprentices and Trainees. SAT's are actually employed by Golden West relieving Host Employers of the paperwork hassles associated with the program.
SAT's complete a weekly time sheet and are paid every week by Golden West according to the hours shown on the sheet. Host Employers must countersign the timesheet. Golden West looks after all paperwork in relation to WorkCover and any associated claims and taxation department requirements including the issuing of Group Certificates. Golden West Training and Employment Coordinators monitor the apprenticeship/traineeship by remaining in regular contact with students, Host Employers, Training Providers and the school to assist with any problems that may arise in the course of the apprenticeship/traineeship.
The Responsibilities of the School
The Department of Education and Training classifies school-based students as full-time students. Therefore, the high school maintains all the obligations and commitments towards the successful educational outcomes of all school-based apprentices or trainees. The school discusses timetabling arrangements on an individual basis with each student. The school principal, School Based Apprenticeship Co-ordinator, teachers and support staff have undertaken a commitment to offer support to the participating students, 'Host Employers' and Golden West.
The Responsibilities of the School-based Apprentice or Trainee
School-based Apprentices and Trainees are required to successfully complete the on and off-the-job training components as well as successfully complete their senior studies. Any class work covered on the days that the student is attending work or vocational training must be made up by the student during 'spares' or in the student's own time. Work placement and vocational classes are part of the school program; students must at all times adhere to the school's Welfare Policy, as well as the requirements of Golden West. Students are required to be present in the workplace for the normal working hours for that particular workplace. Any variation to this requirement will be made only after discussions between Golden West, the Host Employer and the School Coordinator.
Students must be courteous and polite in the workplace especially in situations where they are dealing with the public. If the student is going to be late or is unable to attend work due to illness or other legitimate reasons, the Host Employer and the School must be notified immediately. Students must adhere to the Host Employer's requirements concerning conduct, dress and footwear. This also includes the wearing of Personal Protective Equipment (PPE) as a requirement of the Queensland Workplace Health and Safety Act. These items can include, but are not limited to, ear and eye protection and steel capped boots. This equipment will be supplied and must be worn. Students are required to complete the Golden West Workplace Health and Safety Induction and return the assessment form to Golden West prior to commencing duties in the workplace.
The Training Provider will issue a Training Record Book and in some cases a work 'log book'. It is the student's responsibility to ensure the following:
Keep the book in a safe place at all times, either in the workplace or at school.
Keep the book up to date at all times and make sure it is signed off by your workplace supervisor and Training Provider representative.
Have the book available for checking by your Golden West Coordinator, Training Provider representative or DET representative.
Students are to be responsible for their own learning and progress so that they are able to identify goals, daily tasks, what they have learned and skills they still need to cover. EVERY WEEK, students must complete a Golden West timesheet and have it signed by the 'Host Employer' and return it to Golden West by fax or in a pre-paid envelope. Deadline for receipt of timesheets is 10am Tuesdays. No timesheet means no pay for that week.
Students must accept that in the workplace they are beginners, and accept what could appear as menial tasks. You should ask questions of your supervisor and demonstrate initiative at all times in order to be given greater opportunities and to gain valuable experience. Students should listen carefully to supervisors instructions and be prepared to do your best at all times.
In conclusion:
It is important that you think carefully about committing to a School-based Apprenticeship or Traineeship. Make sure the industry you choose is the right one for you. Try to gain some unpaid work experience during school holidays or through the Schools Structured Workplace Learning program to help you with the decision. Visit various employers and enquire about the type of work they do and ask about employment opportunities. With the help of the school, select the subjects that will compliment you're SAT.
Youth Allowance payments can sometimes be affected by the amount you earn. Check with Centrelink if you have any queries.
Make sure you have transport to and from the workplace. School bus times vary from the times you attend the workplace.
Despite making every effort, we may not be able to find a suitable 'Host Employer' in the vocational area you choose. If students know of a business that may be interested, please notify Golden West and we will do the necessary follow up.
Golden West Apprenticeships is committed to the on-going success of School Based Apprenticeships and Traineeships.