Testimonials about Golden West Apprenticeships
Western Truck Group has been using Golden West for several years. Our experience with Golden west and Nikki has been refreshingly different from many of my experiences hiring staff. Nikki is always responsive to any questions I have; she keeps me informed and she understands what our business is and what we are trying to achieve. I recommend Golden West and Nikki highly and would use their services again without hesitation.
Shannon Saxby (Service Manager – Western Truck Group)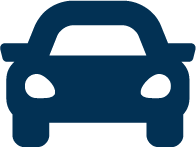 We have been working with Golden West and Nat for a number of years now. Nat is always professional, easy to deal with and a pleasure to work with.
Rachel Berry (Office Manager – Thomas Manufacturing)

Concordia Lutheran College proactively chose Golden West Apprenticeships for the second time to support the selection and appointment of a Trainee. The Golden West team, and in particular Amanda, is committed to thoroughly understanding your business needs to support the selection of the right candidate and we are once again, absolutely thrilled with our new team member.
Melanie Foreman (Human Resources Officer – Concordia Lutheran College)

I have used Lisa and Amanda from Golden West to fill the issues I had with finding staff especially with Jobkeeper. They are very professional and go out of there way to ensure all my requirements and issues are dealt with. I would recommend them to any employer to find and manage staff. Lisa now handles my trainees and she goes above and beyond to ensure everything is done. I am very happy with her service.
Jamie Wicks (Owner – Wicksys Wash and Wax)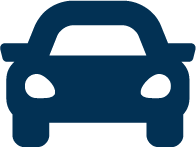 We have been training apprentices through Golden West for approx. 7 years now and have found Nikki and the team very efficient and good to deal with. Their dedication to looking after the apprentices admin and technical training has made it much easier for us to concentrate on the practical aspect of their apprenticeship.
James Brownlie (Owner – Brownlie Builders)

Amanda and the team at Golden West are an absolute pleasure to work with.  They are extremely efficient and make the whole process from signing up a new apprentice through to signing them off as a Tradesman easy and hassle free.
Ann Shuttleworth (Manager – Swift Energy Group)

We have been with Golden West for a number of years.  The team have been helpful and are very professional and go out of their way to go the extra mile.
Donna Tester (Manager – Boomer Bullbars)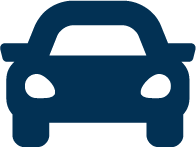 This has been my first apprentice and Nat and the team at Golden West have made it a very smooth transition. Makes it a lot easier for me to focus on my job when I know that Nat has all bases covered regarding the apprenticeship and backs it up with great communication.
Chas Graham (Owner – Chas Graham Electrical)

I have been using Golden West for our apprentice management for over 20 years. They have been great in finding apprentices that are a good fit for our business. Their guidance and management has been invaluable and lets us get on with the job of running our business. Prior to this, I completed my apprenticeship with Golden West and found them to be very supportive and helpful. I would highly recommend Golden West Apprenticeships.
Ross Hogno (Owner – Ross Hogno Constructions)

Golden West have made finding the right apprentices as well as managing and training them stress free. Nikki is always available and goes above and beyond with her apprentices.
Duncan Brown (Parts Manager – Western Truck Group)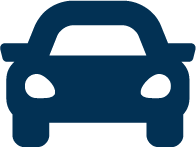 I have been using Golden West to manage my apprentices since 2016, Nikki and the team make employing & training apprentices stress free, which frees up my time to concentrate on business.
Rob Bellinger (Owner – Bellinger Interior Linings)

Golden West has helped us find 3 x apprentices which we are extremely happy with. Working with Golden West has been great for our business. Golden West look after everything. We are very happy with the service & communication we receive.
Steve Shapland (General Manager – AJ Total Truck Gear)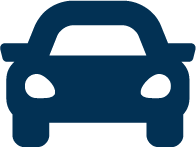 Just wanted to send a quick thank you all for your help, support and guidance throughout my traineeship with Golden West. I have really enjoyed my time working with you guys and gained so much confidence and knowledge over the past 12 months. Although I am sad to leave Golden West, I am looking forward to my opportunity at TAFE and seeing where it takes me.
Kamika Maynard – Business Administration Trainee

I have been working with Golden West Apprenticeships for 18 months and have found the service professional and helpful to my business. I could not be more happier with the lad that was chosen for my business.
Robert Laney (Owner – Laney's Steel Pty Ltd)

Golden West gave me a helping hand in finding and completing an electrical apprenticeship. I would highly recommend this apprenticeship company.
Rhys Oakley – Apprentice Electrician

We have been using Golden West Apprenticeships for quite a few months now and have found their services very efficient and stress free. They take care of all the paperwork for the apprentices which allows us to be able to train them without trying to organize TAFE. Our coordinator Nikki Addyman has great communication with us and always follows up on our apprentices to see how they are progressing. Can't recommend them highly enough.
Craig and Leanne Lloyd (Craig Lloyd Painting)

Trevor being my Golden West Manager did a great job to get me through my apprentices and always keeping me up to date.
Seaton Hansen – Apprentice Plumber

Golden West have been our apprenticeship service provider for 10+ years and are always very approachable. They are cooperative in all aspects with professional communication skills, making the relationship run smoothly.
Caitlyn Markey (Lionel Moore Trailers)

USQ have now work closely will Golden West Apprenticeships as a host employer of apprentices now for a few years. They have been excellent in very way, conducts then self's in a very professional way in all areas, regular visits to campus are always on time, they are an excellent service provider.
Mark Flint (Coordinator of Grounds and Gardens Facilities Management – University of Southern Queensland)

I landed my carpentry apprenticeship within a couple of weeks of applying to Golden West. They were nothing but helpful and eager to get me working towards my trade. My coordinator Kate was great and really went above and beyond with any issues or requests I had, I was never out of a job and always worked with quality tradesman. I'm happy I completed my apprenticeship with the help of Kate and the Golden West team. Really made my time stress free.
Hayden Hoolihan – Carpentry Apprentice

We have been using Golden West Apprenticeships since 2017 and currently have two apprentices through them. Amanda is always very prompt and helpful should we ever have any questions and is always going above and beyond to assist us. Using Golden West has given us flexibility to utilise our time to focus on teaching the skills and to do what we actually enjoy, rather than all the officework that comes with having apprentices. I would highly recommend Golden West to any business owner looking for a training organisation.
Chris Somerfield (Somerfield Constructions)

We have had numerous dealings with Golden West in the past 10 years and have found their professionalism and attention to detail to be exceptional. Amanda has built a strong culture within her team and it is a pleasure to work with them.
Brett Buckley (General Manager – Wippells Auto)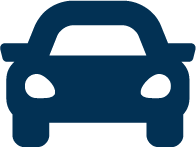 I am very grateful for the opportunity Golden West has given me to discover my hidden skills and gain experience in the industry. The training was very inspirational, energising, bringing lots of ideas, with both substantial and in-depth knowledge, learning from experience and being fully practice-oriented. If I ever needed help my training coordinator was just a call away.
Peter Johnstone – Warehouse Operator Trainee

The interaction that I had with the Golden West staff was above amazing. Especially with my training coordinator Natalie. Natalie always went above and beyond with my traineeship. The support I received throughout my journey was amazing.
Katelyn Jurd – Business Administration Trainee

Golden West Apprenticeships have been a fantastic support over the past 9 years. I have had multiple apprentices and trainees through Golden West as my business has grown, Amanda and the team have always been there to help me find the right person for the job. Whether it comes to assistance with the latest government rebates and wage subsidies to take advantage of, or assisting with the organisation of tafe training for our apprentices. It has always be a pleasurable experience with 99% of the leg work done for me. Golden West genuinely care about the apprentices and the Employers. They are a wonderful team to work with.
Nathan Marks (Toowoomba Locksmiths)

Golden West Apprenticeships were absolutely amazing throughout my traineeship and continue to be afterwards. This traineeship has expanded my knowledge to a whole new level and has shown me that work can be enjoyable. I was sad to leave Golden West but they helped me find a new position which I am enjoying. I would like to send a massive thank you to the Golden West team and my TEC Amanda.
Kelsee Little – Business Administration Trainee

I completed my Cert III in Carpentry through Golden West. I cannot speak highly enough of the company and especially Amanda. I found them to be exceptionally capable at what they do. They always knew what the rules and regulations were when it came to contracts, employment, entitlements and funding/support. Amanda was really easy to work with, knowledgeable and approachable. I had very few issues throughout my apprenticeship but the few that I did, were dealt with immediately. I always felt supported by Amanda and Golden West and have maintained a good relationship with them since finishing my time. They exceeded their obligations and my expectations. I absolutely recommend them whether you're an apprentice/trainee or an employer and would not hesitate to employ their services in the future.
Bodie Willmot – Apprentice Carpenter

I have employed all my apprentices through Golden West as a host employer. This has been a huge help with the administration of TAFE bookings, payment of wages, workers compensation, work place health and safety etc. etc. Any issues I have related to the employment of apprentices are quickly and efficiently dealt with by Amanda Ruhle of Golden West.
Ross Trinder (R.L. and V.E. Trinder Pty.Ltd. Electrical Contractors Lic# 5030)

Golden West has managed Millmerran Power Station's apprentices for many years now. Their expertise and care in handling on-boarding, payroll, offsite training, and other key administrative roles allows us to focus on our core business…..generating power! They are key in our efforts to support local employment, and we look forward to many more years of working together with them.
Nick Arthars (Electrical Team Leader – Millmerran Operating Company)

Golden West Apprenticeships helped me get back into the trade when no other organisations could. As a past apprentice I always looked forward to my site visits from Amanda. They're very supportive even now 18 months out of my trade as a Carpenter/ contractor they still have my back and are willing to help when I'm in search of work. I would highly recommend an apprenticeship or traineeship through Golden West Apprenticeships.
Ashley Walker – Apprentice Carpenter

Amanda and Golden West cover everything from the initial screening of the applicants to ensure only the right person is being considered, they ensure all government paperwork is completed and correct at start-up, they ensure the TAFE, pay and super requirements are booked and completed and to top it off they are a pleasure to deal with, worth every cent.
Kris Black (Dealer Principal – B&B Machinery)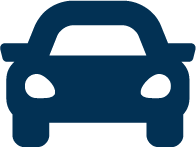 We have been using Golden West Apprenticeships for our electrical apprentices for around 14 years. The support that they provide to the apprentices, as well as ourselves, is simply outstanding. Everything is "easy" with Golden West – from recruitment to on-going support and completion. Golden West look after all of the boring apprentice administration and paperwork so I can focus on running our business.
Leanne Phillips (Director – Electrical Sensations)

Ready to get started with an apprentice or trainee?
Golden West Apprenticeships can recruit for your apprentices or trainee position at no cost to your business. Get in touch with us today & let us find the right apprentice or trainee for your business.