Information for Job Seekers
Golden West Apprenticeships services are free to all Job Seekers who are interested in an Apprenticeship or Traineeship. As part of our service, we support you with your job search activities by doing the following:
Register you to our extensive database and contact you should we have a suitable position available. Once you are registered with us you can apply online for any job you think is suitable from our Vacancy List
Provide you with tips and information on resume writing and interview techniques
Help you find school-based, part-time and full-time employment as an apprentice or trainee
Assist you with all Apprenticeship and Traineeship requirements, even help you choose the right career path
Have you considered an Apprenticeship or Traineeship?
Apprenticeships and traineeships are jobs that combine structured training with real work. They enable people to 'earn while they learn' by undertaking a structured course of industry based training. On successful completion, apprentices and trainees receive nationally recognised certificates of competency.
Current Vacancies
Common Questions
To apply, simply complete the registration process online and apply the apprenticeship or traineeship you are interested in.
There is no difference between the Certificate levels of an apprenticeship or traineeship, however, generally an apprenticeship will take 3 to 4 years to complete while a traineeship can take between 1 to 3 years to complete.
There are over one hundred different apprenticeship and traineeship qualifications, from business administration through to engineering. Learn more about each of the different qualification by clicking on the industries below.
Golden West has helped us find 3 x apprentices which we are extremely happy with. Working with Golden West has been great for our business. Golden West look after everything. We are very happy with the service & communication we receive.
Steve Shapland (General Manager – AJ Total Truck Gear)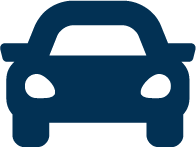 Just wanted to send a quick thank you all for your help, support and guidance throughout my traineeship with Golden West. I have really enjoyed my time working with you guys and gained so much confidence and knowledge over the past 12 months. Although I am sad to leave Golden West, I am looking forward to my opportunity at TAFE and seeing where it takes me.
Kamika Maynard – Business Administration Trainee

I have been working with Golden West Apprenticeships for 18 months and have found the service professional and helpful to my business. I could not be more happier with the lad that was chosen for my business.
Robert Laney (Owner – Laney's Steel Pty Ltd)