Information for Job Seekers
Golden West Apprenticeships services are free to all Job Seekers who are interested in an Apprenticeship or Traineeship.
As part of our service, we support you with your job search activities by doing the following:
Register you to our extensive database and contact you should we have a suitable position available. Once you are registered with us you can apply online for any job you think is suitable from our Vacancy List
Provide you with tips and information on resume writing and interview techniques
Help you find school-based, part-time and full-time employment as an apprentice or trainee
Assist you with all Apprenticeship and Traineeship requirements, even help you choose the right career path
Have you considered an Apprenticeship or Traineeship?
Apprenticeships and traineeships are jobs that combine structured training with real work. They enable people to 'earn while they learn' by undertaking a structured course of industry based training. On successful completion, apprentices and trainees receive nationally recognised certificates of competency.
Current Vacancies
Common Questions
To apply, simply complete the registration process online and apply the apprenticeship or traineeship you are interested in.
There is no difference between the Certificate levels of an apprenticeship or traineeship, however, generally an apprenticeship will take 3 to 4 years to complete while a traineeship can take between 1 to 3 years to complete.
There are over one hundred different apprenticeship and traineeship qualifications, from business administration through to engineering. Learn more about each of the different qualification by clicking on the industries below.
Western Truck Group has been using Golden West for several years. Our experience with Golden west and Nikki has been refreshingly different from many of my experiences hiring staff. Nikki is always responsive to any questions I have; she keeps me informed and she understands what our business is and what we are trying to achieve. I recommend Golden West and Nikki highly and would use their services again without hesitation.
Shannon Saxby (Service Manager – Western Truck Group)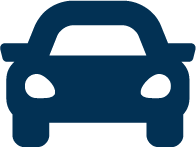 We have been working with Golden West and Nat for a number of years now. Nat is always professional, easy to deal with and a pleasure to work with.
Rachel Berry (Office Manager – Thomas Manufacturing)

Concordia Lutheran College proactively chose Golden West Apprenticeships for the second time to support the selection and appointment of a Trainee. The Golden West team, and in particular Amanda, is committed to thoroughly understanding your business needs to support the selection of the right candidate and we are once again, absolutely thrilled with our new team member.
Melanie Foreman (Human Resources Officer – Concordia Lutheran College)