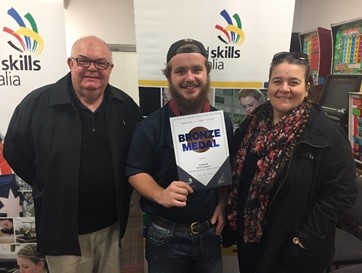 Boilermaking apprentice wins 3rd place in world skills completion
Chais competed in the Worldskills Competition at the end of May and against stiff completion and a very difficult metal fabrication exercise, finished in third place.
The competition required the fabrication of a small oil wagon with tank and folded chassis. This exercise had to be completed without the use of grinder or files and all frame cutting was completed by hand.
Chais's accuracy and quality of flame cut finishes was commended by the judges. The skills and quality workmanship that Chais displayed during the competition were exceptional and he is a credit to his host employer, Great Western Manufacturing, TAFE Queensland South West and Golden West Apprenticeships.