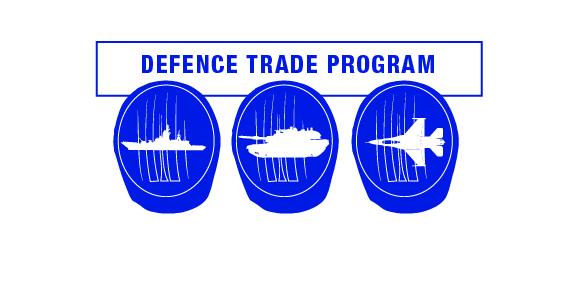 Defence Trade Program – Help a Hero
Transitioning out of the Forces?
East Coast Apprenticeships has developed and conducts the Defence Trade Program (DTP) offering support to veterans and their families seeking a trade career. For some veterans, alternate career paths may be offered for consideration outside of trades. DTP advises on vocational training and is linked to a large network of employers and stakeholders, offering individualised, relevant, and timely support and guidance to veterans. Outside of group training there are few other 'hands-on' organisations that can match this level of employer and business network support.
Golden West Apprenticeships is a proud partner in the Defence Trade Program.
East Coast Apprenticeships has engaged with over 360 veterans, profiles and Individual Transition Plans are created and developed following a one-on-one interview with Chief Executive Officer Alan Sparks, AM, BEM (LTCOL (R). During your initial discussion with Alan, you will be asked to provide details of your experiences, skills and talents along with your current circumstances and the trade you are interested in. You will be advised on how to prepare for entry into the career you have chosen. This may often require you to complete an apprenticeship. Some sectors favour the completion of prevocational training such as the Certificate II Electrotechnology or our unique Defence Intake Program delivered by TAFE Queensland for carpentry, cabinetmaking, and shop fitting. You will be linked to a dedicated Branch of East Coast Apprenticeships or referred to another Group Training Organisation if you settle outside of our operational footprint. This extends to those settling in another State.
East Coast Apprenticeships extends this support to family members of the veteran and Legacy sons and daughters of veterans who have made the ultimate sacrifice.
The most popular trades currently trending with veterans are:
Electrical
Carpenter
Cabinet Making
Diesel Fitter
Plumber
To register, simply send your resume to dtp@ecapprenticeships.com.au or call us on 07 3881 3166 to find out more about the Defence Trade Program.
Can You Employ a Hero
Would you like to employ a hero from our Defence Trade Program?
Reasons to employ a veteran
– Demonstrated maturity & reliability
– Ability to work in a team environment and autonomously
– Commitment and dedication
– Self-disciplined
– Leadership qualities
– Time management expertise
– Wide range of skills acquired from defence
East Coast Apprenticeships aims to provide a hassle-free process for our Host Employers. Host Employers will be assigned a direct contact who will provide a professional service and assist in improving businesses with quality apprentices and trainees.
"Our small business requires a lot of multitasking in the office and we do not have the time or patience to handle any more paperwork than we have to. East Coast Apprenticeships look after all of the paperwork regarding their employment, including wages, and this is a big part of our decision to use their services. On top of the benefits to our business there is the knowledge that we are helping a person gain a qualification and ongoing employment." – Gary Delaney, Delaney Constructions Pty Ltd
For more information on how we may be able to assist your business please contact us on
dtp@ecapprenticeships.com.au or call us on 07 3881 3166
CONTACT THE DEFENCE TRADE TEAM
| | |
| --- | --- |
| Address: | 2 Jockers Street, Strathpine, QLD 4500 |
| Postal Address: | PO Box 5370, BRENDALE, QLD 4500 |
| Phone: | (07) 3881 3166 |
| Email: Office Hours: | dtp@ecapprenticeships.com.au Mon-Fri 8:00am – 5:00pm AEST |