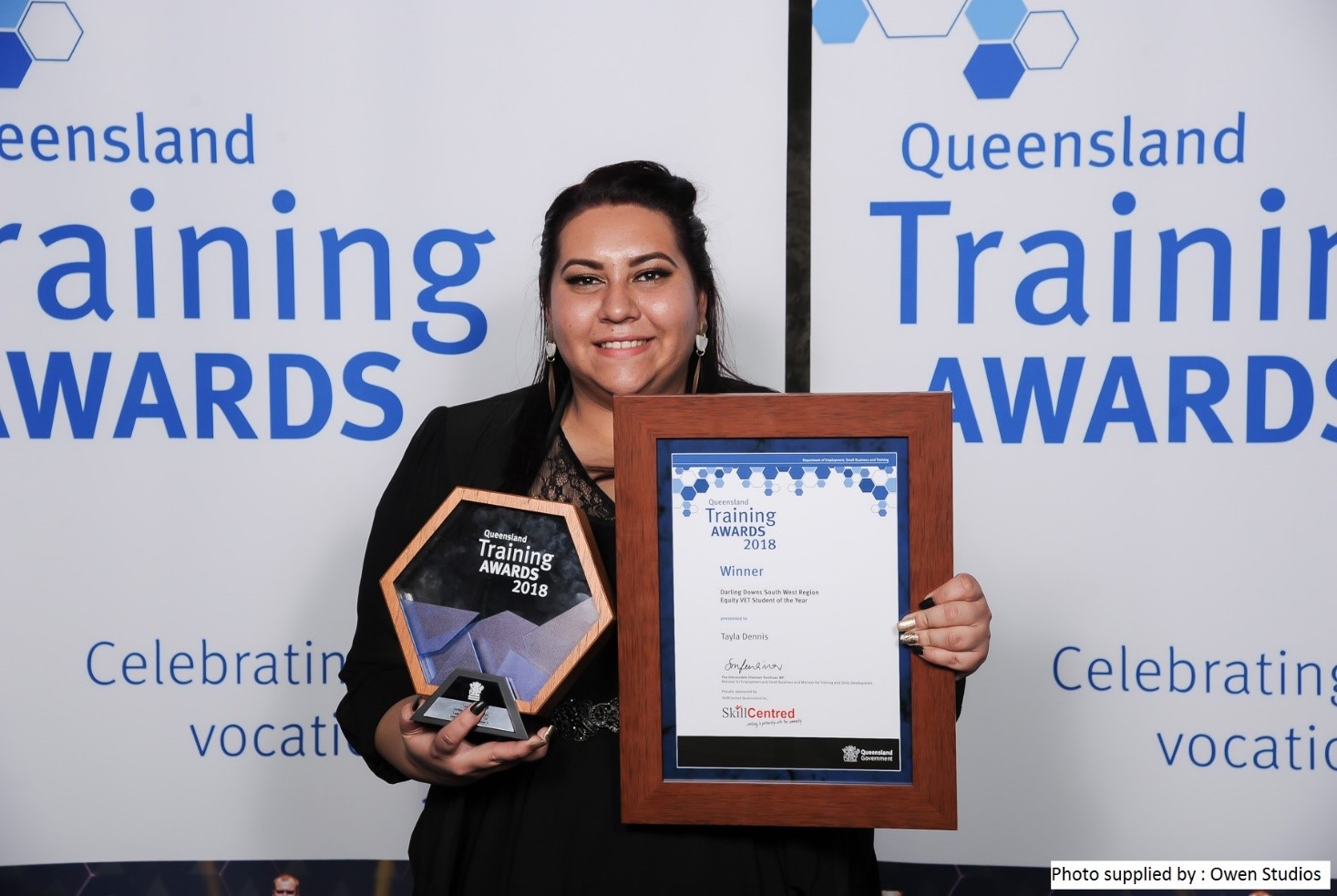 Local Trainee shines at Queensland training awards
Our region's talented apprentices and trainees were on show at the Darling Downs and South West region's Queensland Training Award last Friday night.
Local trainee, Tayla Dennis had an extremely successful night taking out two awards, the Aboriginal and Torres Strait Islander Student of the Year and Equity VET Student of the Year award categories.
"We are proud to be celebrating the ongoing achievements of our apprentices and trainees through the Queensland Training Awards" said Camille Johnson, CEO of Golden West Apprenticeships. "Tayla is hardworking and very deserving of her awards".
Tayla will now go on to compete in the Queensland Training Awards State Gala Dinner in early September.