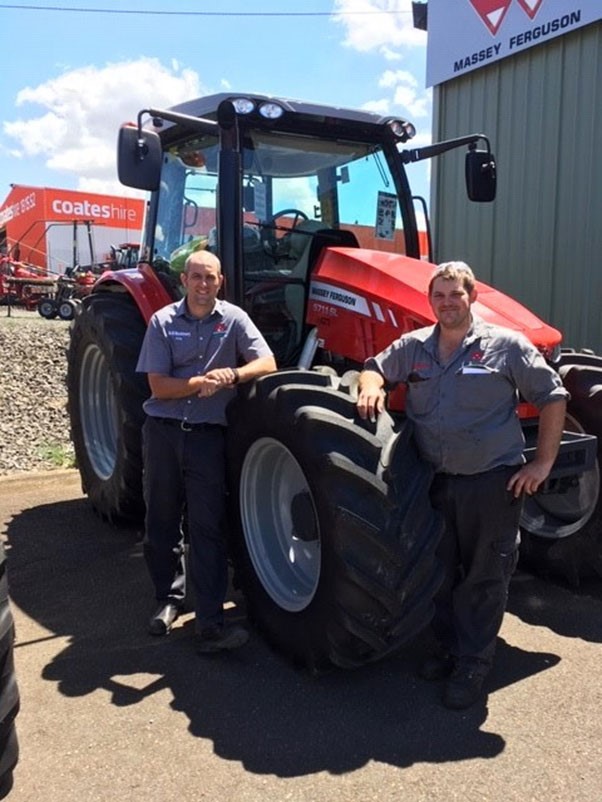 Where are they now – Michael's Story
For our 30th Anniversary, Golden West Apprenticeships spoke to some of our past apprentices and trainees to find out what they are doing now.
From a young age, Michael Riethmuller showed an interest in the mechanical trade, so when the opportunity arose to complete a diesel fitting apprenticeship, it was a dream come true.
While completing grade 11 at high school in 2005, Michael commenced a school-based apprenticeship with Golden West Apprenticeships. However, once Michael completed grade 12, his host employer at the time was unable to retain him. Luckily, Golden West was able to seek out a new host employer, B&B Machinery.
I would definitely recommend using a Group Training Organisation, such as Golden West Apprenticeships, they served me well when I needed to transition between host employers" said Michael. "I was able to continue my apprenticeship without interruption thanks to their continual support and mentoring".
Michael completed his apprenticeship in 2010, and is now the Workshop Foreman at B&B. Michael is currently supervising two apprentices, and highly recommends an apprenticeship as a trade pathway.