Winnie Duell encourages other young women to follow her lead and start an apprenticeship
Winnie Duell has always loved working with her hands and building things with her Mum and Pop, so it was no surprise to them when she started her carpentry apprenticeship.
Winnie is in the first stage of her apprenticeship with Golden West Apprenticeships and hosted to local company, Wyton Building. Winnie was offered her apprenticeship position after Wyton Building saw how talented and passionate she was about becoming a builder.
"There is seriously nothing I don't enjoy about the carpentry apprenticeship" said Winnie. "You get to be part of building something with a good team and watch it transform into a work of art".
According to the Australian Bureau of Statistics only 11.7% of women are employed into the construction industry, however being a young woman in a male dominated industry doesn't faze Winnie. "Women need to stop thinking they can't do what men can achieve. We have two arms and a heartbeat just like they do" said Winnie. "Trades are definitely something I encourage women to get into. Just always try your best and tackle any challenges that comes your way."
Over the next three and half years, Winnie will continue to work towards getting her trade certificate. "I feel that this apprenticeship has definitely made my future plans a lot more clear and solid. It has also helped me gain a lot more knowledge about the building industry" Winnie said.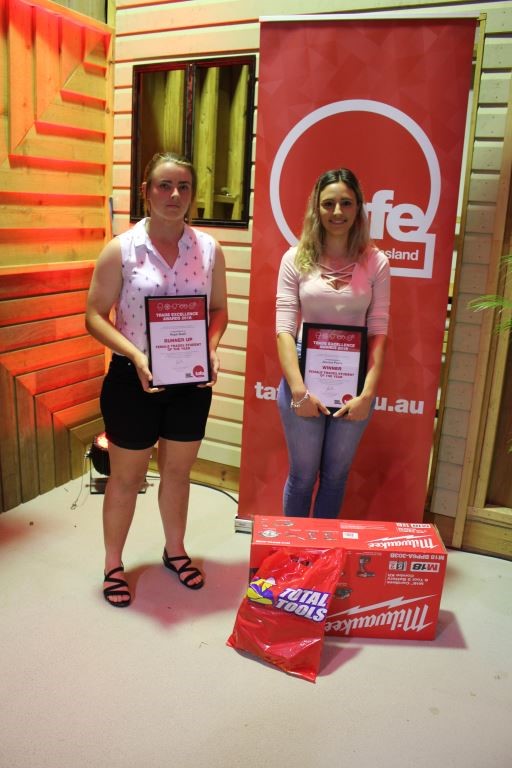 Winnie also has some advice for others who might be considering a career in the trades "an apprenticeship is something you will always have behind you. You can't buy the knowledge you need for a trade, you have to learn everything about it and more. That is what makes you more valuable, not just to an employer but to yourself as well".