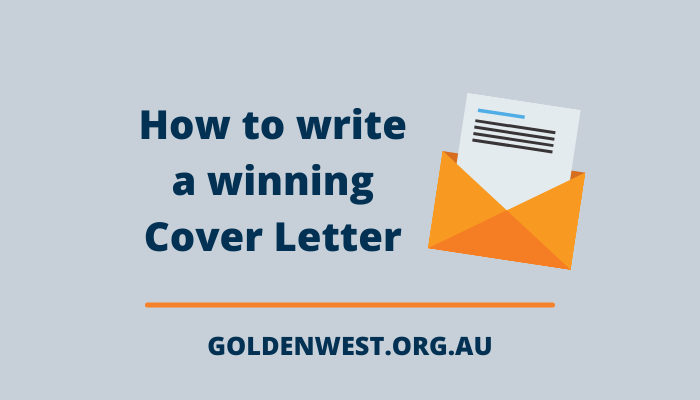 How to write a winning cover letter
A cover letter is similar to a brief introduction and should be submitted when applying for a job along with your resume. It's important that you take the time and effort to write a cover letter for each position you are applying for – it shows that you are genuinely interested in the job.
When an employer looks through the cover letter they will usually determine whether you meet the position criteria based on the letter content before perusing your resume.
Some key points:
Make sure you check for spelling and grammatical errors before printing your cover letter
Your cover letter should be no more than one page in length
Attach the cover letter to the front of your resume
Type the letter in an easy to read font such as Arial, Calibri or Times New Roman
If responding to an advertisement refer to the advert in your first line
Your letter should include your experience in one paragraph and your qualifications in another paragraph
Perhaps ask your family/carers or teachers to look over your resume and give you some feedback as to how to improve it
Keep a copy of the letter for your future reference
Set yourself apart with action words that describe what you have contributed rather than what you have done on a daily basis.
Action words for your cover letter that will help you stand out include:
| | |
| --- | --- |
| Accomplished | Knowledge |
| Communicated | Maintained |
| Delivered | Prioritised |
| Assembled | Organised |
| Developed | Selected |
| Implemented | Achieved |
Make sure you download our example cover letter.
Do you also need some help with writing a resume? Check out our article on How to Write a Resume. The article has some easy tips, as well as two FREE resume templates to download.