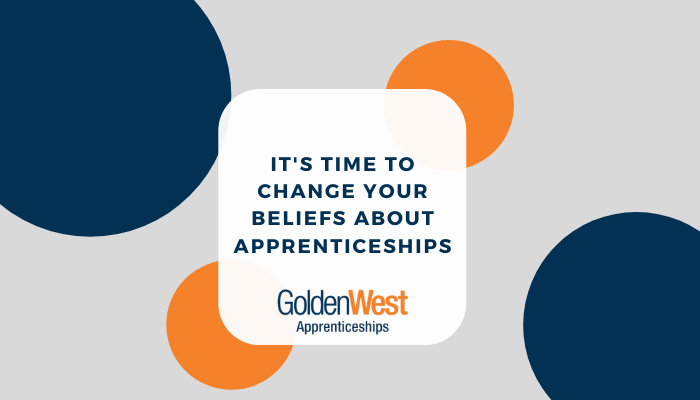 It's time to change your beliefs about apprenticeships!
It is a common misconception that apprenticeships are seen as a 'lesser' education pathway than a university degree. However, apprenticeships are for anyone who wants to earn a salary and work towards a nationally recognised qualification while gaining valuable on the job training in their chosen field.
Less of an emphasis has been placed on a university education over the years with employers seeing the value in having both theoretical knowledge and hands on experience.
Apprentices complete with money in their pockets and they go on to secure full-time positions with companies who pay very good salaries. Throughout the same period someone who went to university may never have gained first-hand experience of working, which then puts them at a disadvantage when it comes to applying for jobs. Unlike your 'uni' mates that may be struggling to combine work and study at the same time, you will be getting paid to complete your training!
Apprentices and trainees get paid for the work they complete on the job, so in most cases, you'll complete your trade with money in the bank rather than thousands of dollars of student loans.
Joining the trades isn't just a career choice, it's like joining a family. From the instructors and mentors who pass down important lessons of the job to fellow apprentices who become like brothers and sisters out in the field, the people encountered along the way will help you build a dependable professional network.
So in summary:
Apprenticeships allow you to complete a qualification without having to pay expensive university fees.
Apprenticeships involve getting real life experience from a real life work environment.
While undertaking an apprenticeship you get paid wages!
Make lifelong connections and friendships while preparing for a successful career.
These are just some of the reasons why many school leavers decide not to apply for university as they'd rather spend their time learning while being paid.