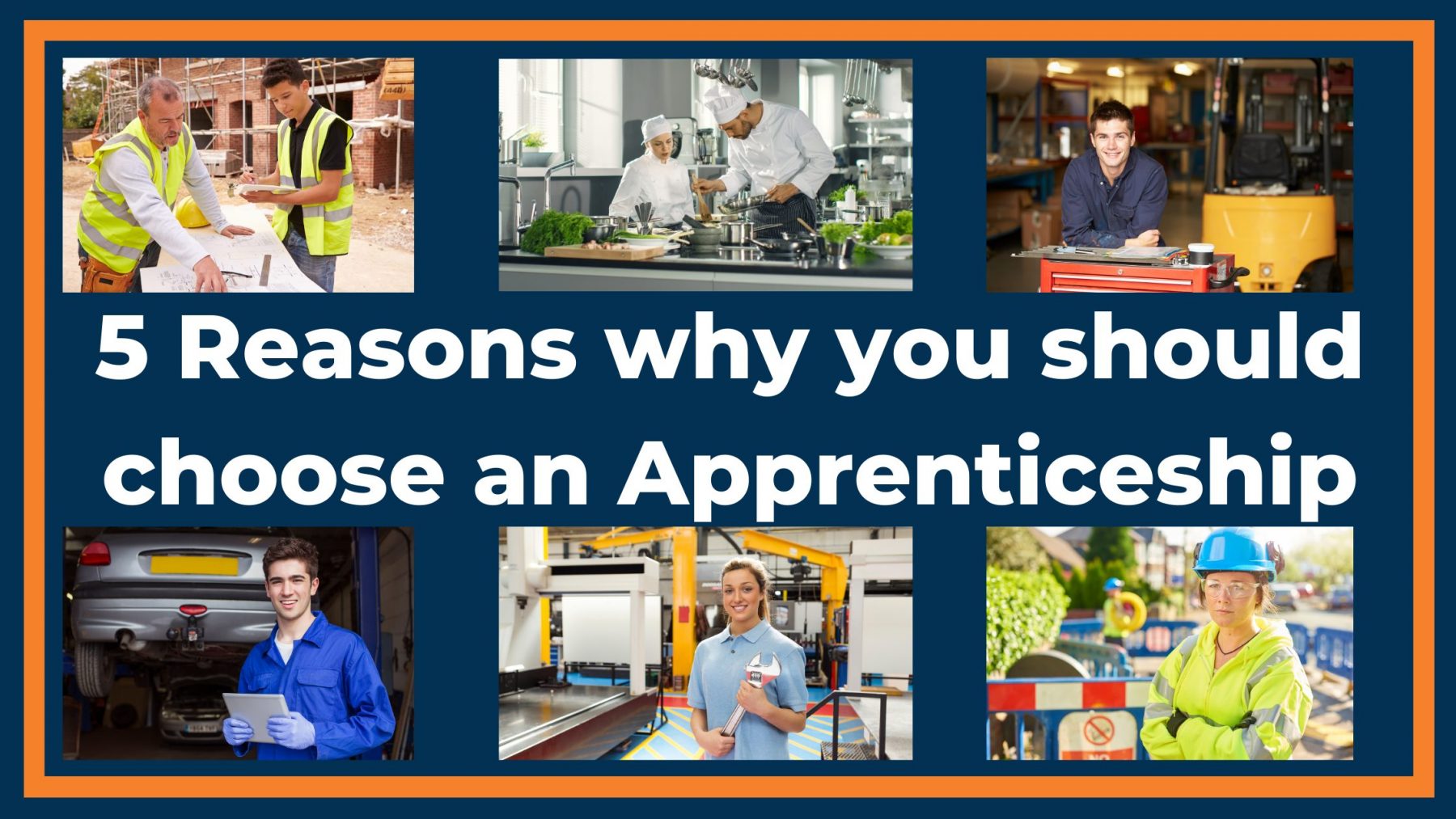 Five Reasons why you should choose an Apprenticeship
Apprenticeships are available in a range of industries and occupations, and are an excellent way to start your career in a company or a sector you want to work in.
Here's Five Reasons why you should choose an Apprenticeship
1. Earn While You Learn
One of the most exciting aspects of an apprenticeship is how you get to earn while you learn. The level of pay gets better and better as you acquire different skills, and become better at actioning these skills. It's all really quite beneficial: you can lead a better quality of life, compared, to say, a university student, who needs to work a night job, just to pay their bills
2. Get a Qualification
Once you are qualified, you will be recognised as a tradesperson anywhere in Australia. Having a trade qualification will show any prospective employer that you have done your time, learned the skills required and have advanced experience. Your qualification will allow you to move around and gain meaningful employment just about anywhere.
3. Gain New Skills
If you are someone who learns best through practical application (i.e., doing things) then you're probably going to thrive in an apprenticeship. You learn new skills and ideas through actively partaking in gaining these; less theory, more action (though, there will be theory, but it is nicely balanced with lots of on-the-job training!). Many practical learners gain great success in an apprentice field, simply because the hands-on kind of work suits their natural talents best.
4. Be ahead of the pack
There are plenty of job opportunities in Queensland, and across the rest of Australia – especially for those with skills. So, equipped with your qualification, you've got a greater advantage over other candidates at getting the job!
5. Ongoing career development
There is always room to grow. You can continue along your career path with further training in a variety of – or specific – skills. Perhaps you are ready to move into a leadership position? There are plenty of short courses and on-the-job opportunities to develop the skills needed for a leadership role.
Interested in becoming an Apprentice?
We have a number of offices around Queensland, including Roma, Dalby and Toowoomba. To find our the location of our offices, Click Here. And, wherever you are, you can call us on 1300 650 775 and discuss your future career as an apprentice with one of our consultants.