Boosting Apprenticeship Commencements
EXPIRING ON 31st MARCH 2022!!!
The Australian Government has released the Boosting Apprenticeship Commencements initiative, which provides a 50% wage subsidy to employers for new or recommencing apprentices and trainees (from 5th October 2020 to 31st March 2022).
As a Group Training Organisation, Golden West Apprenticeships employs apprentices and trainees and hosts them with local business. This 50% wage subsidy is passed onto your business for every eligible apprentice or trainee you engage through Golden West.
For more information contact us on 1300 650 775 or email roma@goldenwest.org.au
Don't Miss Out – Find out how you can save 50% of the wage cost for your apprentices and trainees!
Get in touch with us today to find out more.
Recruiting Made Easier
We offer a free recruitment service. Golden West will recruit, advertise, screen and shortlist applicants to meet your recruitment – making sure we find the right apprentice for your business.
Ongoing Support and Mentoring
Golden West Apprenticeships understands and appreciates that apprentices can take a lot of work. We are here to do all of the heavy lifting to ensure the process is hassle free for you. We visit on site regularly to ensure that training is progressing and that your apprentice is working well in your business.
No More Paperwork
Golden West Apprenticeships help streamline administration and paperwork, because we handle all of the legal requirements. You can save time and money, because we will manage all of the payroll, tax, superannuation and WorkCover needs.
Getting on with Business
Our process provides a simple, flexible and hassle free solution for your business.
How it works
Golden West Apprenticeships will meet with you to understand your business needs and what you are looking for in a new apprentice or trainee.
We recruit at no cost to your business.
Once we have a shortlist of candidates who meet your business needs, we then coordinate an interview with you, so you can select your preferred candidate.
Golden West will then coordinate all paperwork and inductions, and the apprentice or trainee can start in your business.
You will receive one weekly invoice which covers wages, superannuation WorkCover insurance and leave entitlements.
Golden West will visit regularly to ensure your apprentice is progressing and working well in your business.
Western Truck Group has been using Golden West for several years. Our experience with Golden west and Nikki has been refreshingly different from many of my experiences hiring staff. Nikki is always responsive to any questions I have; she keeps me informed and she understands what our business is and what we are trying to achieve. I recommend Golden West and Nikki highly and would use their services again without hesitation.
Shannon Saxby (Service Manager – Western Truck Group)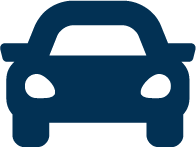 We have been working with Golden West and Nat for a number of years now. Nat is always professional, easy to deal with and a pleasure to work with.
Rachel Berry (Office Manager – Thomas Manufacturing)

Concordia Lutheran College proactively chose Golden West Apprenticeships for the second time to support the selection and appointment of a Trainee. The Golden West team, and in particular Amanda, is committed to thoroughly understanding your business needs to support the selection of the right candidate and we are once again, absolutely thrilled with our new team member.
Melanie Foreman (Human Resources Officer – Concordia Lutheran College)